Document Tracker provides immediate shipment report and notification on the progress or final delivery status of your documents via e-mail. All you need is our reference number on your trade advice.
Document Tracker allows you to:
Check the current delivery status of your trade documents anytime, anywhere*
Access 90 days historical records
Receive email alerts for delivery updates
Enjoy complimentary usage with no hidden charges
Check delivery status:
http://www.dhl.com.tw/en/express/tracking/shippers_reference.html
Request for updates on delivery status:
http://mrt2tas.dhl.com/tas/
How to find your Reference Number?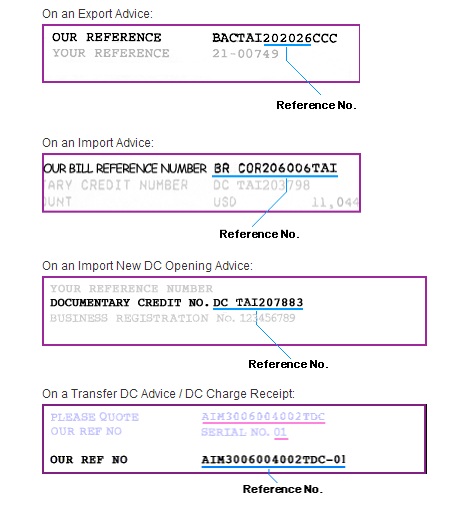 * This service is only available from the next day after your documents have been sent.